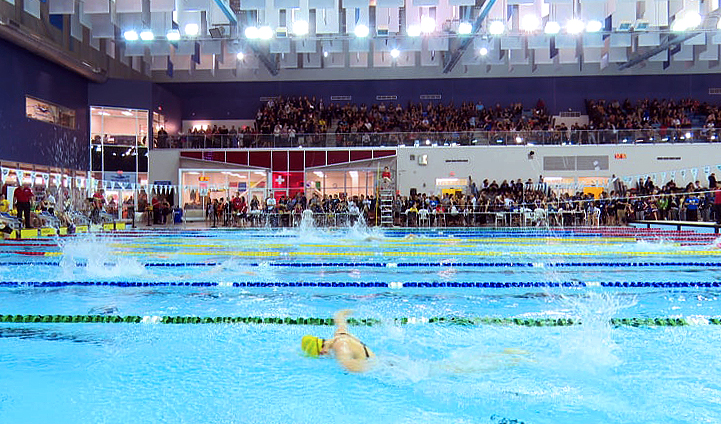 With the great "heat dome" of 2016, Windsor, Ontario residents were happy to jump into the water at their brand new pool at the Windsor International Aquatic and Training Centre completed a full two months ahead of schedule as well as under budget!
DeAngelis Construction awarded Mid South Contractors the electrical contracting portion of the $6.4 million design and construction of a building addition of more than 22,600 square feet to house the pool and related facilities. John Carlo Salvatore was the project manager and Tony Prestia was the general foreman.
Mid South Contractors performed installation of low voltage lighting, pool controls (mechanical pumps), emergency lighting in the pool areas, and communications/security, as well as electrical for the change rooms and mechanical rooms. MSC also installed state-of-the-art vapor tight LED lighting in the pool and splash pad areas.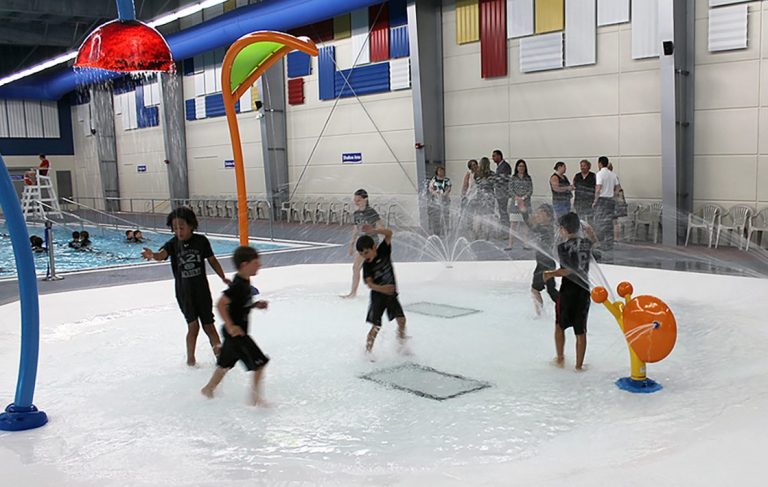 Opened to the public on July 4, 2016, the pool features a splash pad, therapy pool, and multi-lane competitive pool, as well as a built-in wheelchair ramp to access both pools. The main pool is 6-lanes x 25 metres with a water depth of 1.2 metres to 2.75 metres. The pool temperature is maintained at 28.9° C while the therapy pool is kept at a balmy 34° C. The splash pad features zero depth or walk-in beach entry with interactive water features, ground sprays, and soft-walk flooring. There are also new women's, men's, and family change rooms with lockers and showers.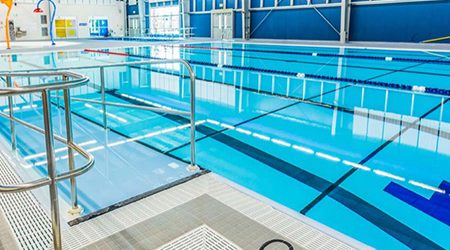 The pool is customizable for variable use. Two moveable bulkheads allow for multiple configurations to fit the ideal length for any competition or community use. A moveable floor at the north end of the facility allows for water depths from 2m to 5.2m and greater accommodation for community programming.
The facility also features six meeting rooms that are available for rent.  Adventure Bay Family Water Park is also located here.