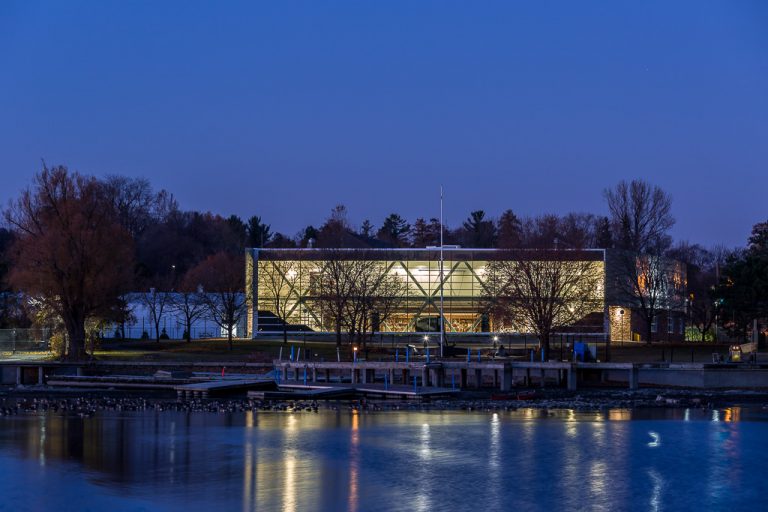 Named after a ship in the War of 1812, the new state-of-the-art HMCS Hunter Naval Reserve training facility was christened in May 2015. The 5805 m² facility puts the naval facility on the water for the first time in its long history.
"What's a navy without water?" said Commodore David Craig, commander of Canada's naval reserve. "The fact that we now have a naval reserve unit that is located on the waterfront is a great help training our sailors and being able to launch the boats."
Mid South Contractors completed the main electrical package for the impressive facility, as well as the fire alarm system, CO2 monitoring system, and the Building Management System (BMS). Construction started in 2012 on the $36.4 million project, which was part of the federal government's Economic Action Plan.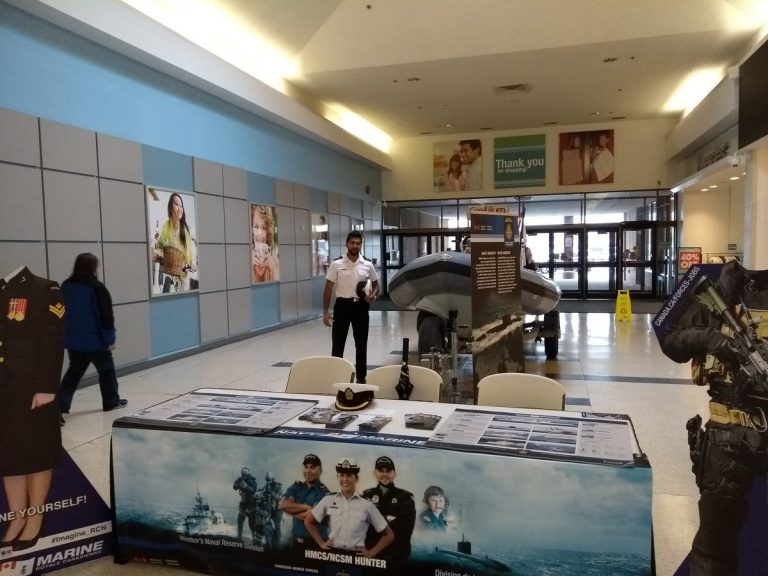 Situated on the Detroit River at the Mill Cove Marina in Windsor, the facility is capable of supporting 250 personnel and up to three cadet corps. The site includes a main building with a parade square, drill deck, classrooms, offices, messes, storage, a boat lift, and a boat shed. The building features a unique naval design with large round boat-style porthole windows and a wall that tapers to form a ship's bow. In war, those who enlisted spend up to six months at the Hunter before assuming their duties on a Royal Canadian Navy ship. In peace time, the Hunter continues to train cadets and members of the navy reserve.
As a reminder of the Hunter's history, the original flag from the ship HMS General Hunter is on display. The flag, which is more than 200 years old, has holes from where grapeshot — a type of artillery made up of small metal slugs — struck it during the Battle of Lake Erie in the War of 1812.